Congratulations are in order to our most recent Rescue My Shelter winner Fearless Kitty Rescue!
Fearless Kitty Rescue is a recognized 501(c)(3) non-profit, no-kill cat rescue, serving the immediate community of Fountain Hills, Arizona and surrounding areas. Founded on the belief that all cats and kittens deserve a chance at a happy, healthy, and fearless life, they are truly dedicated to rescuing and caring for cats left homeless regardless of the circumstance.
Their dedication is truly inspirational and is visible through the innovative events and campaigns they host and organize to work towards getting all the cats in their care into forever homes.
Their 'Pay it Forward' campaign crowdfunded for adoption fees of an adult, senior or special needs kitties living at Fearless Kitty Rescue. This campaign was so successful that every adult and senior kitty were sponsored and all adoption fees for any kittens in the campaign were paid for, allowing them to also cut all kitten adoption fees in half.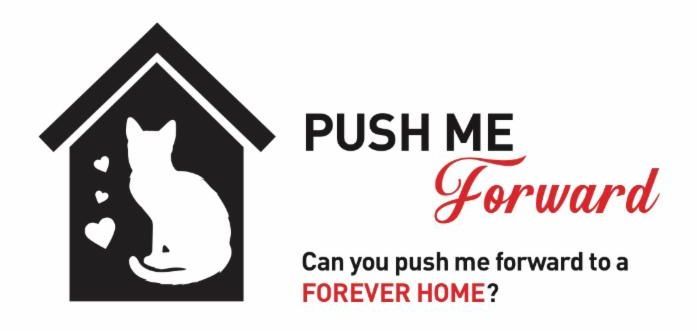 Their most recent campaign 'Push Me Forward' aims to get kitties adopted each month by having the community share images of cats available for adoption on their social media pages. To cater to those in the community without social media, they have also created kitten cards to be distributed.
"Fearless Kitty Rescue saved our kitties and gave them to us for their forever home. They truly deserve the #RescueMyShelter disinfectants to help them accomplish their mission and save those Fearless Kitties!" – Robert U
"The impact that this program has on Fearless Kitty Rescue is significant.  The funds that would normally be designated for purchasing Rescue, can now be designated to saving kitties that desperately need us."  – Paula Stefan – Executive Director/Co-Founder
It was for all these reasons and more that Fearless Kitty Rescue was selected as a #RescueMyShelter winner, and they will be receiving, courtesy of Rescue Disinfectants, a kit consisting of
1 – 5 gal pail of Rescue® Concentrate Disinfectant (plus pump)
1 – 1 gal bottle of PeroxiWash™ Shampoo (plus pump)
12 – Canisters of Rescue® Ready-to-Use Wipes
We hope that by providing Fearless Kitty Rescue with a Rescue My Shelter prize package, even as a previous Rescue™ Disinfectant user, they will be able to dedicate more funds towards saving fearless kitties in need.
If you know of an animal shelter that could benefit from the #RescueMyShelter kit, nominate them today! In less than five minutes, you can help provide a shelter or rescue with the disinfectants they need to maintain a safe and welcoming environment for all animals!
Our official Facebook page, Rescue Disinfectants will have all the details you need to keep up to date on winners and contest updates, so make sure you follow us to stay on top of it all.